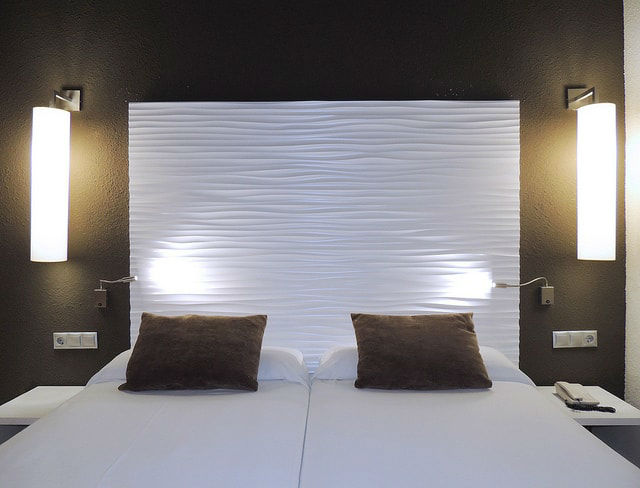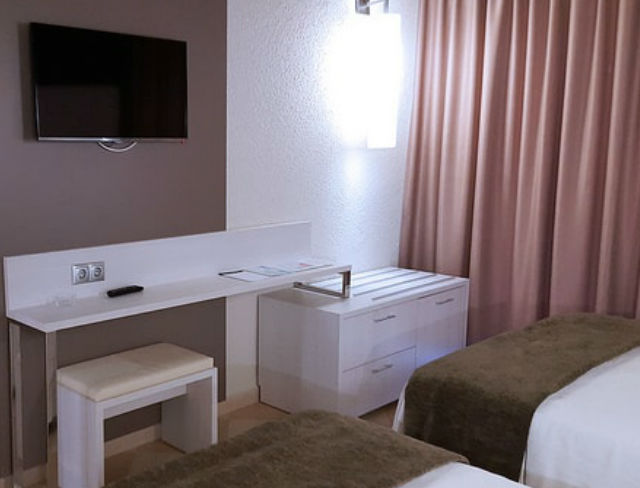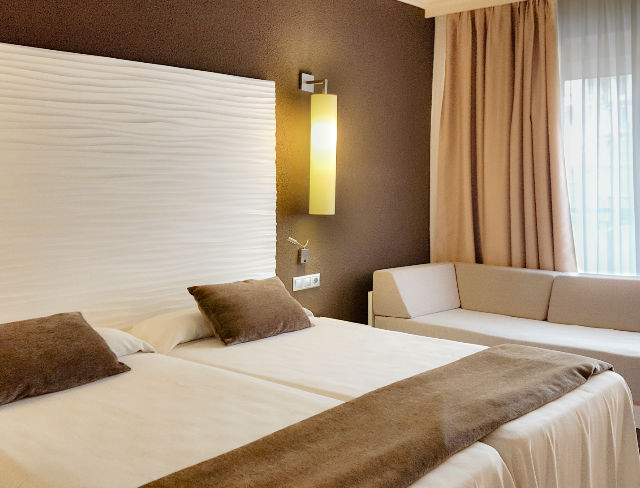 Standard Rooms
Exterior rooms with all the details and amenities required to enjoy a relaxing holiday. These rooms have an outdoor terrace feature a work desk with minibar and flat-screen TV. Fully equipped bathroom with shower, dryer and amenities set.

Standard room for two or three people: two double beds (1,40 m x 2 m) or 2 single beds (90 cm x 200 cm) and extra bed. (room type asigned is not guarateed).

Standard room for four people: two double beds (1,40 m x 2 m).


COLVA 2001 SL ha sido beneficiaria del Fondo Europeo de Desarrollo Regional cuyo objetivo es mejorar la competitividad de las Pymes y gracias al cual ha puesto en marcha un Plan de Marketing Digital Internacional con el objetivo de mejorar su posicionamiento online en mercados exteriores durante el año 2020. Para ello ha contado con el apoyo del Programa XPANDE DIGITAL de la Cámara de Comercio de Barcelona.